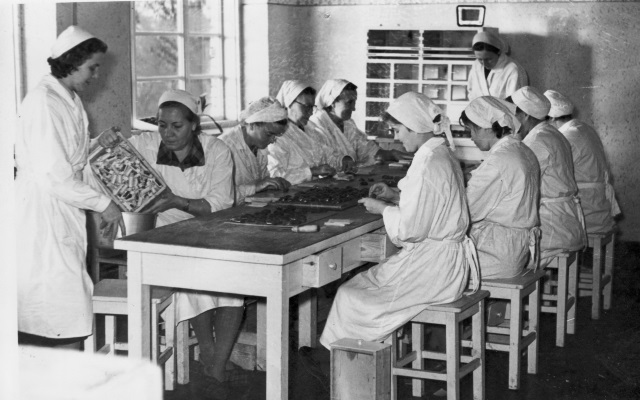 Nowadays there is nobody who could tell about the actual origin of the legendary candy "Gotiņa" recipe. Nevertheless, during the first years of the Latvian independence, almost all housekeepers at the famous Kaucminde Housekeeping School had acquired the skill to make the milk candy using a similar recipe. In 1960, production of candy "Gotiņa" was launched in Saldus with blessing of the association of the Latvian SSR Consumer Unions.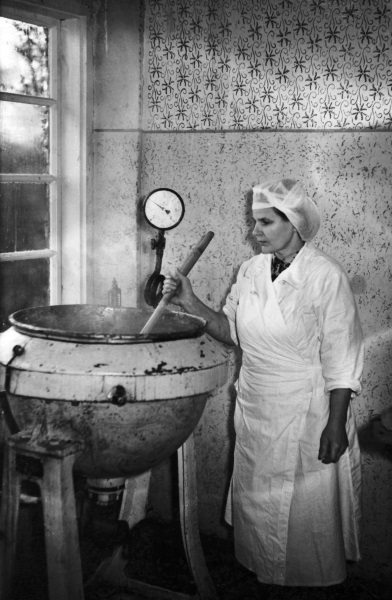 SIA "Saldus pārtikas kombināts" is considered the oldest production site of candy "Gotiņa" in Latvia, as the company has been able to survive through different times. Moreover, milk candies are still made in the old premises there, ensuring compliance with the main principles of the authentic, good "Gotiņa" recipe — fresh milk and other natural ingredients, as well as manual work. For several years the milk candies produced in Saldus have received several awards in the competition of small and medium-size companies "Made in Latvia" in the category of the most exported product.
Candies "Gotiņa" produced in Latvia rapidly gained popularity in Russia and other soviet republics, therefore number of candy producers in Latvia increased. The largest part of products made in Saldus was exported via railway — every month several dozens of tons of candies "Gotiņa" travelled to the USSR.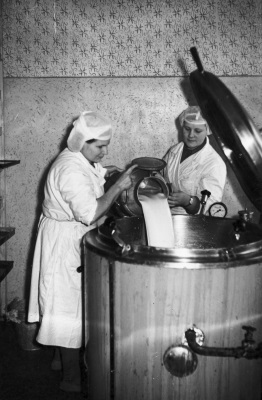 In the 1990s, similarly as in the Soviet times, 120 people were working at the company in several shifts (currently — 90 employees, 50 of them are employed in candy production department), producing about 150 tons of candies per month sold in the Russian market.
In 2000, along with the new export opportunities, production volumes were increased gradually expanding also the range of products. Today childhood memories are brought back by candies "Gotiņa", together with marmalade, chocolate-covered fruit, sherbet, toffee, candy cream, pastries and other treats.
Try an authentic "Gotiņa" and spend some time in your childhood memories!